When you talk to the older generation, they say the road to a good time is always bumpy when to get there.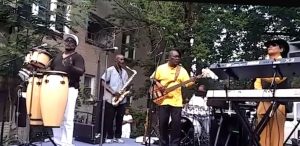 I can most certainly say that about these last two events this weekend, as the patrons of The Lil Uzi and Clarissa St Reunion left Facebook stats of disappointment.
However for both, a huge turn around once  there and especially when the music starts to play.
Lil Uzi fans grew impatient as they waited for him to show up, thinking that the show would in fact end exactly when it said it would.
"I was almost ready to go sit in the car. I for one never thought concerts would be how they were when I grew up" says Members age 48.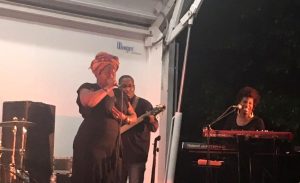 "I tell you though when he jumped off stage to dance with two kids dancing all alone! That was the most amazing thing I've seen in a while. He ran and the huge crowd even of grown men followed him through the stadium. I seen nothing like that".
As your "On the Go Girl" I've seen a lot of performers. I would've never imagined that a New Age rapper can give a concert with the old school energy and crowd interaction that he gave.
Saturday from 11-10pm was nothing but good vibes, food, and music.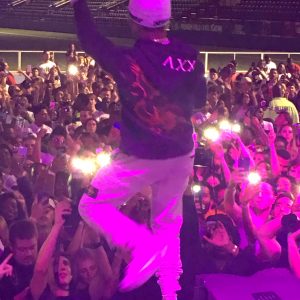 I must say I was a little disappointed that the festival wasn't on Clarissa St as in previous years. However that took nothing from the new vendors, great smelling food, and awesome bands that played.
Each year you most certainly can see the growth.
My favorite foods were the fried chicken and turkey drums. I couldn't leave without grabbing some candied peanuts, popcorn, and slushies for the kids.
A great family event.
The vendors didn't stop at food. If you are a fan of the arts, plants, face painting, and even a psychic booth this year you most definitely want to bring your family next year.
We danced and ate the night away.