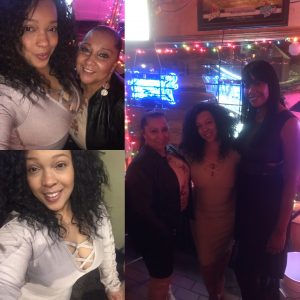 If you are looking for some good wings and a good  drank, (notice I wrote drAnk with an 'a' not 'i' )…… drive on down to Empire the spot is called Boulevard. Funny story how I started frequenting here.
Yup. I am going to tell you about it All three of my children have piano lessons near Empire, I left them to order wings from the pizza place next door. If you know me, you know I hate driving back and forth. I'd prefer to wait the time out.
I look outside knowing I have 30 minutes to kill for my wings. Don't judge me by the way, it's difficult cooking when lessons and rehearsals are back-to-back after work. These times I tend to choose a place to dine in or eat out with the kids.
Anyway carrying on. I see Boulevard and say "hey might as well have a quick drink," and this day in particular we had a parent teacher conference after lessons.
The bartender, who was actually the chef, asked what I would like, and we chatted away. The patrons are regulars so the whole bar was in laughter and talk. It felt like an episode of Cheers. Really is the atmosphere.
I ordered another Titos and coke. As Joe the bartender poured my drink, he asked where I'm headed. I told him PT conference. He tipped the bottle again and said, "Oh no. You need the edge off, on the house."
My neighbors' wings came out. I told them I was waiting for mine from next door. They all told me their wings are 1/2 off every Sunday and Monday. I have been going there with the kids once a month since.
I love an establishment that accommodates me. Service is one of my main concerns and pet peeves when I am discovering new places.
I call Boulevard and let them know I will be there in 15 minutes to dine in with my children and drop my wings and fries and have our table ready, so when we walk in the kids can wash up and get to eating.
I will tell you this as well. I happened to go in on a Saturday night for adult time and they do karaoke
Different people sing an array of different songs. I promised a couple regulars I would come back and sing something. Hey I may just
get up there and do a poem now that I'm thinking about it.
The crowd is still friendly, free, and inviting. I recorded a karaoke night performance around the holiday. He gave me permission to post the Grinch.
If there are any places you'd like me to give a review on or just would like to comment please feel free to do so at thekitchentabletalk@gmail.com or text them to 585-351-7952 I would love to share.
Check me out next week to see where else we can be.
Don't forget to tune in to The Kitchen Table Talk Monday's at 7pm.
I'm your Weekly On the Go Girl
Janella B