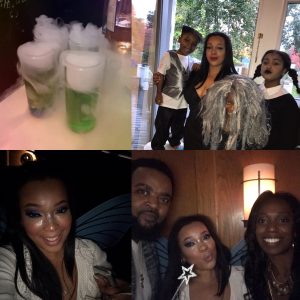 I honestly had not realized how much time and effort I give to my family for the holidays. Being invited to Hustleween 4 was exciting. I hadn't dressed up for Halloween in years. I can't say I ever really got into it. You know made the time.
We Don't Hate We Just Hustle's own Pablo Johnson Jr threw an outstanding Halloween party. Everyone that attended came in costume and ready to have a good
time.
DJ Rob from Buffalo NY made sure the crowd danced from reggae to hip hop non-stop dancing. I can say I am happy I had the extra push to join the festivities. Now that I am dressing up, I can't get enough.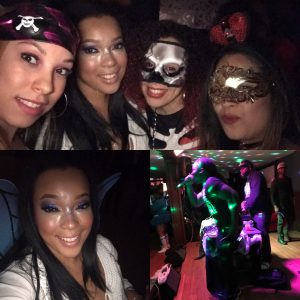 For some quick tips to make your Halloween foods and treats a little more spooky make sure you tune in to The Kitchen Table Talk Mondays at 7pm.
I'm your On the Go Girl for new blogs log on every week.
Janella B