100.9 WXIR is Rochester, NY's urban, alternative radio station.
Enter RCTV's #ThinkDifferently PSA Contest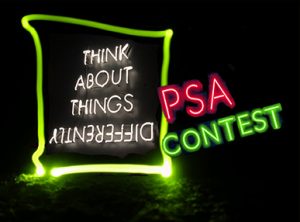 If you've been thinking you'd like to do more to make a difference in what's happening in the world right now, why not make a Public Service Announcement?!! You have your own unique way of thinking about an issue that others may not have thought about. Sharing your perspective is a way to raise awareness, to inform, and even to persuade. Share your perspective to encourage others to #ThinkDifferently2020.
RCTV is partnering with a number of media organizations in this community to present a contest inviting :30 second radio or TV public service announcements, created in either English or in Spanish, as well as social media PSAs in the following three categories:
The deadline for submissions has been extended to August 31.
---
Black Lives Matter Resources for Rochester, NY and Beyond
We have put together a list of resources that has been developed by various organizations and individuals in the Greater Rochester region. Please note that we, and those who developed these lists and resources have done so in good faith. This should not be considered comprehensive, but is an attempt to offer resources for those who wish to learn more. As we hear of additional resources, we will share them.
---
Media Tip Tuesday – Making Songs Radio Friendly
Thanks to John Watson for this week's Media Tip Tuesday, in which he shows how to take a song that would not be allowed under FCC guidelines and make it radio friendly.
---
Proud Pacifica Network Affiliate