100.9 WXIR is Rochester, NY's urban, alternative radio station.
RCTV/WXIR Closed Until Further Notice
A Message from Rashida Washington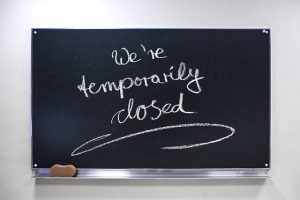 Effective immediately, I am encouraging anyone who has the means to pre-record their shows on their own to do so and 
email it to wxirshows@rctvmedia.org
. 
Audacity
 is a free program that is downloadable to all operating systems and there are tons of online tutorials on how to use it. Adobe Audition is what we use here and is not free, but has a free trial. Those of you with Macs can also use Garageband for free. You can use 
Anchor
, a free mobile app, to record your show.
In-studio guests are prohibited until further notice. Those of you who plan to continue to do a live studio show should conduct interviews with guests by phone only. We do not have enough hand sanitizer or other needed supplies to get through the duration of this pandemic, and have been unable to secure more. Our backordered shipments won't arrive until mid May. So, if you have some of your own, please bring it and use it while in the building. Also use the provided disposable gloves while in the building. They will be at the front desk.
This is not a vacation for our staff. We will be working from home and checking the building periodically. We will still be reachable by phone and email. 
You can also refer to this Fact Sheet we developed of information from reliable health, medical and scientific sites to ensure people are receiving accurate information. 
---
Monthly Podcasting Meetups – Cancelled until further notice
Interested in getting into podcasting or growing your audience and network? Come to the monthly Podcasting Meetup at RCTV/WXIR to expand your horizons, make new contacts, learn new skills and make great connections. Run by award-winning podcaster Darien Lamen, this FREE monthly meetup brings in those working in the industry, and shares resources and best practices.  Whether your thing is music, talk, or audio storytelling; whether you're an experienced podcaster, or just curious, all are welcome. There's no charge to attend and no reservations necessary.
Mark your calendars to attend the next two free Meetups:
Both meetups take place at RCTV, 21 Gorham Street off St. Paul Street. Free parking in RCTV's parking lot.
---
Proud Pacifica Network Affiliate