100.9 WXIR is Rochester, NY's urban, alternative radio station.
Podcasting Bootcamp!
March 21, 2020 from 11:30 am – 3:30 pm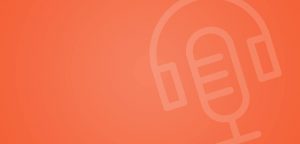 Get your podcast up and running with this one-day intensive workshop! Get hands-on experience in recording and editing, plus learn about equipment, best practices, and how to connect with the local podcasting community going forward!
Topics include:
-Overview of production process, from concept to distribution
-Overview of equipment options, from shoestring budget to professional home studio
-Pre-Production: Writing and Run-Downs
-Production: Voicing and Interviewing
-Post-Production: Editing with Adobe Audition and Webhosting
No prior podcasting experience is required. However, this workshop is designed for those who would like to begin producing. Participants will leave the workshop having produced an "Episode 0″ or an opener.
The fee for this half-day workshop, which includes a light lunch, is $55 for RCTV Members and $65 for non-members.
CLICK HERE FOR DETAILS AND TO REGISTER
To make your FREE reservations, please email WXIRnews@gmail.com
---
Monthly Podcasting Meetups
Interested in getting into podcasting or growing your audience and network? Come to the monthly Podcasting Meetup at RCTV/WXIR to expand your horizons, make new contacts, learn new skills and make great connections. Run by award-winning podcaster Darien Lamen, this FREE monthly meetup brings in those working in the industry, and shares resources and best practices.  Whether your thing is music, talk, or audio storytelling; whether you're an experienced podcaster, or just curious, all are welcome. There's no charge to attend and no reservations necessary.
Mark your calendars to attend the next two free Meetups:
Both meetups take place at RCTV, 21 Gorham Street off St. Paul Street. Free parking in RCTV's parking lot.
---
Proud Pacifica Network Affiliate

---