100.9 WXIR is Rochester, NY's urban, alternative radio station.
RCTV/WXIR On "Pause"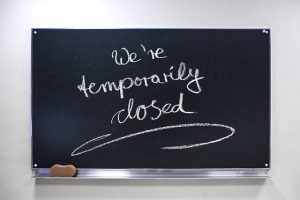 In accordance with Governor Cuomo's mandate, RCTV and WXIR are on Pause until it is determined that organizations of our type are authorized to reopen.  The staff continues to work behind the scenes to ensure all programs are aired on schedule and the studio remains in good order.
We are open from 10 am to 12 pm for shows to be dropped off, and we are still reachable by phone and email, so if you have any questions or concerns, don't hesitate to get in touch!
We look forward to seeing you again, in person, as soon as we are advised that we are able to reopen.
Meanwhile, stay safe and well.
---
Black Lives Matter Resources for Rochester, NY and Beyond
We have put together a list of resources that has been developed by various organizations and individuals in the Greater Rochester region. Please note that we, and those who developed these lists and resources have done so in good faith. This should not be considered comprehensive, but is an attempt to offer resources for those who wish to learn more. As we hear of additional resources, we will share them.
---
Media Tip Tuesday – Making Songs Radio Friendly
Thanks to John Watson for this week's Media Tip Tuesday, in which he shows how to take a song that would not be allowed under FCC guidelines and make it radio friendly.
---
Proud Pacifica Network Affiliate