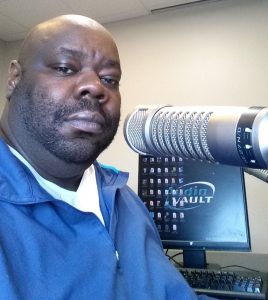 Matt Wilson is a the host of The Takeover which airs from 5:00-7:00PM every Friday night playing the best Hip Hop and R&B of the 90's into the early 2000's.
He began his radio career back in 1994 in Batavia as the co-host to "The Jaz and T Show" which was the first all hip hop show ever broadcast on Genesee Community College's radio station 90.7 WGCC.  The show was short lived unfortunately and ended that same year.  In 2009, he became a writer for an online news site called Examiner. He wrote articles about the local night life and bar scene in and around Rochester NY. Although he enjoyed writing, his heart was in radio which is why he ended his writing career in 2014 and returned to WGCC in 2015 where he hosted his own R&B and Hip Hop show.
While hosting his show he  interned at Townsquare Media in Buffalo New York which is the home of some of Buffalo's most popular stations such as WBLK , Mix 96, and Jack FM and WYRK.  He also attended the 78th Annual Intercollegiate Broadcasting System conference in NYC in 2017 and participated in seminars hosted by WCBS and Hot 97. Although Matt enjoyed his time in Buffalo and Batavia, He missed his hometown of Rochester and wanted return to working for his community.  In July of 2017 Matt ended his internship as well as his show in Batavia.  He is extremely happy to have a show on WXIR and is honored to be the lead into one of his favorite local DJ's Chris G who hosts Straight from the Underground.  Although The Takeover's main goal is to educate people about the quality of the music scene during the 90's and early 2000's, the show will sometimes feature local artist if Matt feels that artists represents the sound of that era.
Please feel free to call in during the show at 585-219-8889 or reach out to Matt via Twitter @RadioMattWilson or on Facebook at www.facebook.com/fulltakeover with requests, comments, or thoughts.