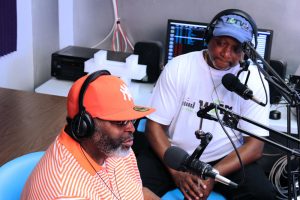 Interested in getting involved?
WXIR-LP is accepting application & audition tapes from potential volunteer radio hosts and DJs. The ideal hosts would be community focused individuals who would like to use the power of radio to share information and talents with the city of Rochester residents, and to help empower its youth.
All programming on WXIR is subject to approval by the station management. Those interested in having a radio show aired on WXIR should follow the following procedure.
Submit a proposal. This can be done via the WXIR Show Proposal Form or in your own format but should include the following information:

Show Title

Show Type (Music, talk, variety, etc…)

Genre or show topics focus

Target Audience

Contact information

Social Media Handles, and website

Previous experience

Why would you like a show on WXIR?

After a review of the proposal, you may be asked to submit a short demo recording of the show. If you have one already, feel free to submit it with the proposal. The demo should be 10-20 minutes in length and be an example of what listeners can expect to hear on your show. If you need assistance with recording a demo, we are able to assist. An appointment will be scheduled with our production staff (Rajesh or John) to assist you with this.

If your demo is chosen to move forward, you will then meet with a WXIR manager (Rashida) to review the details of the proposed program.
Time slots for music programs are 1-2 hours in length. Talk shows are 30 minutes or 1 hour long. Accepted programs enter into a short term contract which is renewable after a full review of the show. All demos and proposals should be emailed to wxir@rctvmedia.org with the subject "WXIR Proposal".
Proposals are reviewed in batches, so allow 2-3 weeks to receive a response.
Please complete the form below to submit your proposal to become a WXIR DJ or program host.